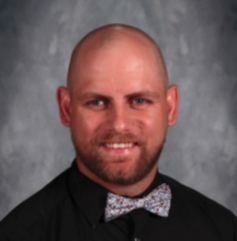 Benjamin was hired at Rocketship United Academy in 2017 as a Kindergarten STEM teacher. In 2018, Benjamin was promoted to assistant principal where he served coaching multiple grades and teachers for five years. Benjamin's leadership contributed to Rocketship United Academy earning the State of Tennessee's highest honor – Reward School designation – and being named one of the top schools in the country by US News.
Benjamin began his teaching career in Dayton, Ohio and continued on to Memphis, Tennessee before joining Rocketship United Academy in Nashville.
Benjamin currently holds a Bachelor's Degree in Early Childhood Education from Wright State University, a Master's in Educational Leadership from Christian Brother's University, an Ed.S Degree in Educational Leadership with a concentration in Curriculum and Instruction. He also currently holds an endorsement in ESL instruction for K-12 learners.