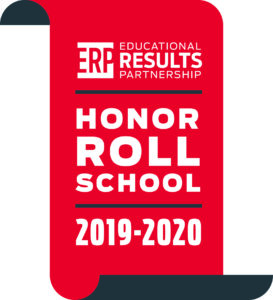 Futuro Academy
At Futuro Academy, we partner closely with parents to create a school that is deeply connected to the community we serve. By showing our Rocketeers that we believe in their potential from the moment they start school, they learn to believe in themselves. They learn that they are in control of their future. And at Futuro Academy, the future is bright.
US News also ranked Rocketship Futuro Academy in the top 20% of all elementary schools in the state!
#1 school out of all 31 schools in its district
for math performance among low-income students
Key Information
Grades: TK - 5th
Enrollment: 648
Address: 2351 Olivera Rd, Concord, CA 94520
Principal: Joelle Daguilh
Office Manager: Monica Navarro
Email: mnavarro@rsed.org
Tel: 925-246-5537
Fax: ​925-887-6618
Se habla español At Rocketship Futuro there isn't a 'one size fits all' when it comes to education. Every student is seen as unique, and the school believes in every child's capability to learn and to succeed in ways others might think to be impossible. Rocketship Futuro parents show how invested we are in our children's education so that they learn to stay invested in their own futures.
— Vienna Bautista, Founding Parent
December

2023

Sun
Mon
Tue
Wed
Thu
Fri
Sat
Join the California Leadership Organizing Committee
Are you interested in getting more involved with our school community? Join us for our next California Leadership Organizing Committee (CLOC) meeting where parents get to know each other, learn what local issues may be affecting their child and family, and learn new skills to help ensure parents' voices are heard in the community. You can learn more about our parent leadership work here.
Want to learn more?
Get connected with an enrollment specialist to learn about our application process.
Ready to apply?
We're currently accepting applications for our lottery. Submit yours today!