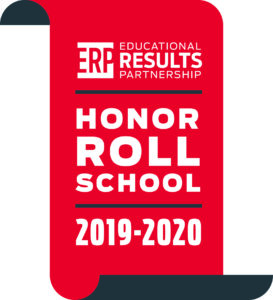 Fuerza Community Prep
Rocketeers at Fuerza Community Prep are inspired to relentlessly achieve excellence. Through rigorous instruction, deep partnership with parents, and ganas, we unleash independent, critically-thinking, and socially-active citizens who transform themselves and their community.
US News also ranked Rocketship Fuerza Community Prep in the top 20% of all elementary schools in the state!
#1 school out of all 22 schools in its district
for math performance among all students
Key Information
Grades: TK - 5th
Enrollment: 571
Address: 70 S Jackson Ave, San Jose, CA 95116, USA
Principal: Riley St. Marie
Office Manager: Yajaira Jaimes
Email: fuerza@rsed.org
Tel: 408-708-5744
Se habla español Both our school's name and our 5th core value were inspired by the effort the community put forth to make this space a reality. The 'fuerza' and 'ganas' it takes to keep pushing, keep showing up, and to make the best possible future happen for our children is what makes us special here at Rocketship Fuerza Community Prep!
— Alexandrea Martinez, Parent
Join the California Leadership Organizing Committee
Are you interested in getting more involved with our school community? Join us for our next California Leadership Organizing Committee (CLOC) meeting where parents get to know each other, learn what local issues may be affecting their child and family, and learn new skills to help ensure parents' voices are heard in the community. You can learn more about our parent leadership work here.