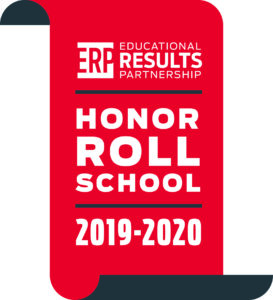 Mosaic Elementary
Rocketship Mosaic is built on the idea of taking full advantage of the wonderful diversity of our vibrant community. We celebrate our similarities and differences as we learn from one another about the world around us each and every day. The rich mix of ethnic groups, languages, and cultures in our school, make Mosaic a vibrant learning community.
US News also ranked Rocketship Mosaic in the top 10% of all elementary schools in the state!
#1 school out of all 16 in its district
for ELA performance among all students
Key Information
Grades: K - 5th
Enrollment: 558
Address: 950 Owsley Ave.San Jose, CA 95122
Principal: Taylor Stern
Office Manager: Veronica Verdin
Email: mosaic@rsed.org
Tel: 408-899-2607
Se habla español Rocketship Mosaic is more than just a school, it's a family. The unity between the teachers, staff, parents, and students make this school incredibly unique. One of the first things you'll notice when you walk into our school is our diversity. The dedication and commitment that Rocketship shows its students is more than words can describe, but I see it reflected in my son's academics and in his compassion for others. The unity, dedication, and diversity at Rocketship Mosaic truly make this school special!
— Amanda Martinez, Parent
October

2023

Mon
Tue
Wed
Thu
Fri
Sat
Sun

3

Attendance Award at Launch

•

9

Indigenous Peoples Day (No School for All)

•

10

Attendance Award at Launch

•

17

Attendance Award at Launch

•

19

Family/Teacher Conferences (Minimum Day)

•

20

Family/Teacher Conferences (No School for Students))

•

24

Attendance Award at Launch

•

31

Attendance Award at Launch

•
Join the California Leadership Organizing Committee
Are you interested in getting more involved with our school community? Join us for our next California Leadership Organizing Committee (CLOC) meeting where parents get to know each other, learn what local issues may be affecting their child and family, and learn new skills to help ensure parents' voices are heard in the community. You can learn more about our parent leadership work here.